Primalec
Producers of refrigerant leak detection equipment including Glo-Leak UV-fluorescent, Leaktronic Heated Sensors, USX Ultrasonics and N2 Pressure Testers, as well as Invictalux and Primalec UV inspection products and detection devices, Superseal sealants, AircoLube lubricants, and other Airco and Cliplight branded products for the service of vehicle and commercial air conditioning and refrigeration.

Products & Services
---
Primalec are listed in the following categories:
Instruments
Instruments
>
Gauges
Instruments
>
Thermometers
Refrigerants
Refrigerants
>
Refrigerant leak detectors
Tools and ancillaries
Tools and ancillaries
>
Oils and lubricants
Tools and ancillaries
>
Sealants
Tools and ancillaries
>
Tools
Instruments
Refrigerants
Tools and ancillaries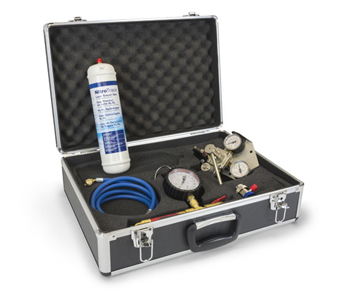 Primalec's Leaktronic-2 Refrigerant Leak Detector is the world's first to pass the new SAE J2913 certification tests for R1234yf.
read more
Contact Primalec
Please complete the form and your query will be sent to
Primalec
Name:*
Company:
Email:*
Tel no:
Subject:*
Message:*


Does this enquiry relate to
a product or a service
(check whatever applies)
Privacy Policy
ACR-news.com values your privacy and confidentiality. We will not divulge your email address or other personal information to third parties without your explicit consent.
| | |
| --- | --- |
| Contact | Mr Richard Doran |
| Address | Green Farm, Maidstone Road, Nettlestead Green, |
| | |
| | Maidstone |
| | Kent |
| | ME18 5HD |
| | United Kingdom |
| | |
| Telephone | 01622 816955 |
| Fax | 01622 816110 |
| Website | www.primalec.com |