Source: ACR-news.com - http://www.acr-news.com/
AIR-CONDITIONING and refrigeration franchise, Aire Serv has invested more than 20,000 on re-branding its vans to reflect the firm's expanding global network.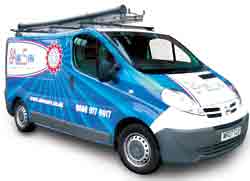 Aire Serv's new logo


A blue sunburst style is part of a rebranding exercise which the firm has adopted to raise the company's profile.

The new look is one of many steps being taken by the franchise organisation to drive growth through its growing franchise network.

Clive Houlston, managing director of Aire Serv UK, said: "We wanted to create a brand and image that people would remember, therefore conveying a brand that reflects our aggressive growth plans."