Published on 25 - February - 2008
Industry could face £20m bill for F-Gas assessment
THE cost of assessing the estimated 40,000 ac and refrigeration engineers to the F-Gas regulations could cost the industry as much as 20m, say informed sources.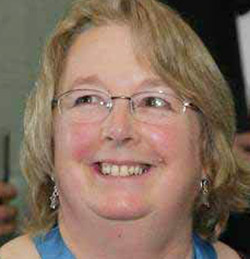 Jane Gartshore IOR president
The content of the mandatory assessment scheme goes much further than the current C&G 2078 refrigerant handling scheme and in many cases will require some form of pre-assessment training, costing up to £500, depending on level of knowledge.
The assessment includes a range of observed practical assessments and a multiple choice examination which will test the underpinning principles.
"It is likely that the revised practical assessment will be significantly more extensive than at present, with the requirement to braze, strength and leak test, evacuate and drain oil being added to the charging and recovery already carried out," said Jane Gartshore, IOR president and director of training provider Cool Concerns.
"The knowledge requirements are also greater and will probably be examined by an online assessment," she said.
To pass the assessment, engineers will need to prove their understanding of basic refrigeration theory including use of pressure/enthalpy charts.
Candidates will also need to understand component functions and their leak potential as well as having an understanding of environmental aspects, GWP, etc. A theoretical knowledge of refrigerant and oil handling will also be required, along with new regulations on the keeping of records.
In the practical test, candidates will be required to braze a joint then insert that joint into a working refrigeration system. They will then have to evacuate the system and pressure and leak test; charge and run the system and leak test visually, indirectly and electronically. The refrigerant will then need to be recovered and the oil drained from the compressor.