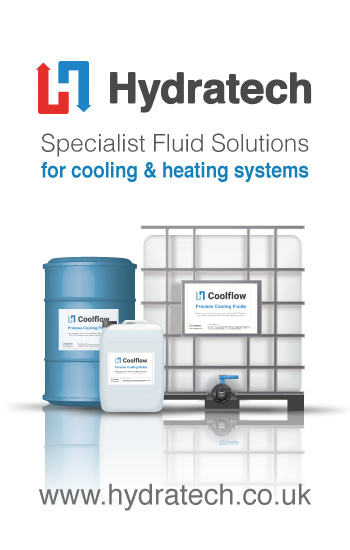 COOLFLOW DTX has been especially formulated to exploit the advantages Ethylene Glycol has over Propylene Glycol. Specifically: • More efficient heat ...
read more
Contact Hydra Technologies Ltd
Please complete the form and your query will be sent to
Hydra Technologies Ltd
Name:*
Company:
Email:*
Tel no:
Subject:*
Message:*


Does this enquiry relate to
a product or a service
(check whatever applies)
Privacy Policy
ACR-news.com values your privacy and confidentiality. We will not divulge your email address or other personal information to third parties without your explicit consent.
Contact
Mr Noel Shapton


Sales Director

Address
Unit 5, Europa Way,
Felinfach
Swansea
SA5 4AJ
United Kingdom
Telephone
01792 586800
Fax
01792 586800
Website
www.hydratech.co.uk
Regional Offices
Office Name
Town / City
Swansea, Wales
Telephone Number
01792 586800
Fax Number
01792 561606